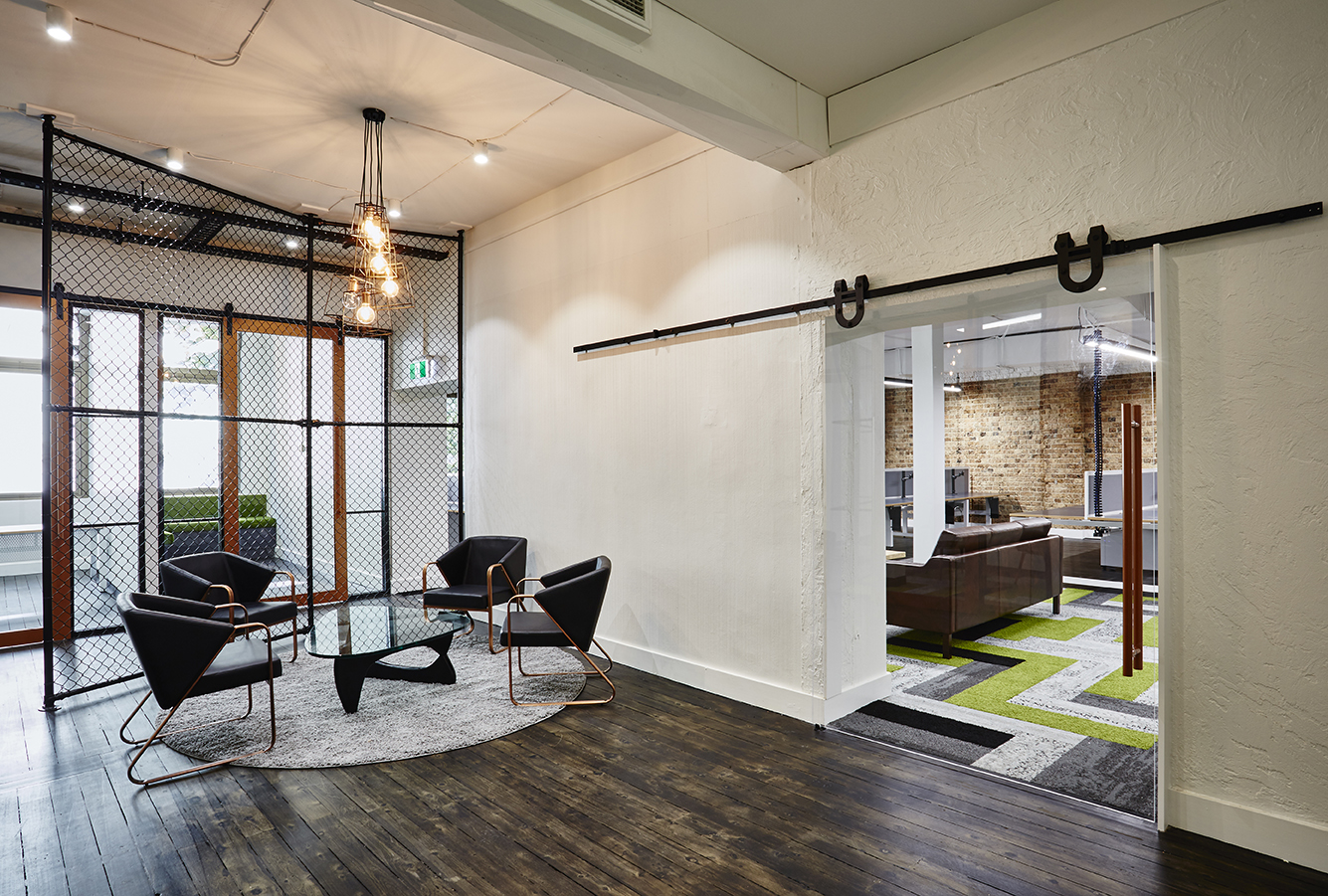 Client: PRA Gen 5
Area m2: 319
Address: Level 2, 20 York Street, Sydney NSW 2000
Client Objectives/Brief: The client's objectives were to have a very modern office fitout but still embracing the office existing characteristics from 1876. As well as the interior design scheme, the functionality of the space was one of the most important brief points for the client.
How were client objectives met/fulfilled? Strutt has highlighted the stunning building characteristics such as the high ceiling, window frames, existing floorboards and exposed brick walls. The modern feel was introduced through the industrial design scheme applied to the office space. Materials like copper doors and lights, black cyclone fence, industrial furniture, white walls to emphasize the exposed bricks and exposed ceiling feature.
The office layout was designed as per the client's needs and to accommodate their daily activities/tasks.